Find your flow on & off the mat
Hey Friend! Let's do some yoga!
In case you didn't know it already, yoga is the best! Not only does it help you build strength and flexibility in both the body and the mind, but it also brings this calm into your life, helps you deal with stress and honestly it helps you become a healthier and happier you. Everything just flows.
So let me ask you, are you ready to find your flow, on and off the mat?
Wherever you are in the world, at home or on the move, join me on the mat for some movement magic!
Join me for a fun yoga and / or wellness event or retreat, both locally in the Cotswolds or venture further afield for an international adventure. 
Get a bit more yoga in your life! Join Flow Society for unlimited access to a whole library of watch anytime yoga classes in various lengths and styles – there's a class for every mood! Plus get an all access pass to all LIVE yoga classes!
Get a taste of my teaching style with one of my free classes over on YouTube. The classes vary in length and style, from sweaty flows to calming restorative. Plus new classes uploaded regularly so make sure you subscribe!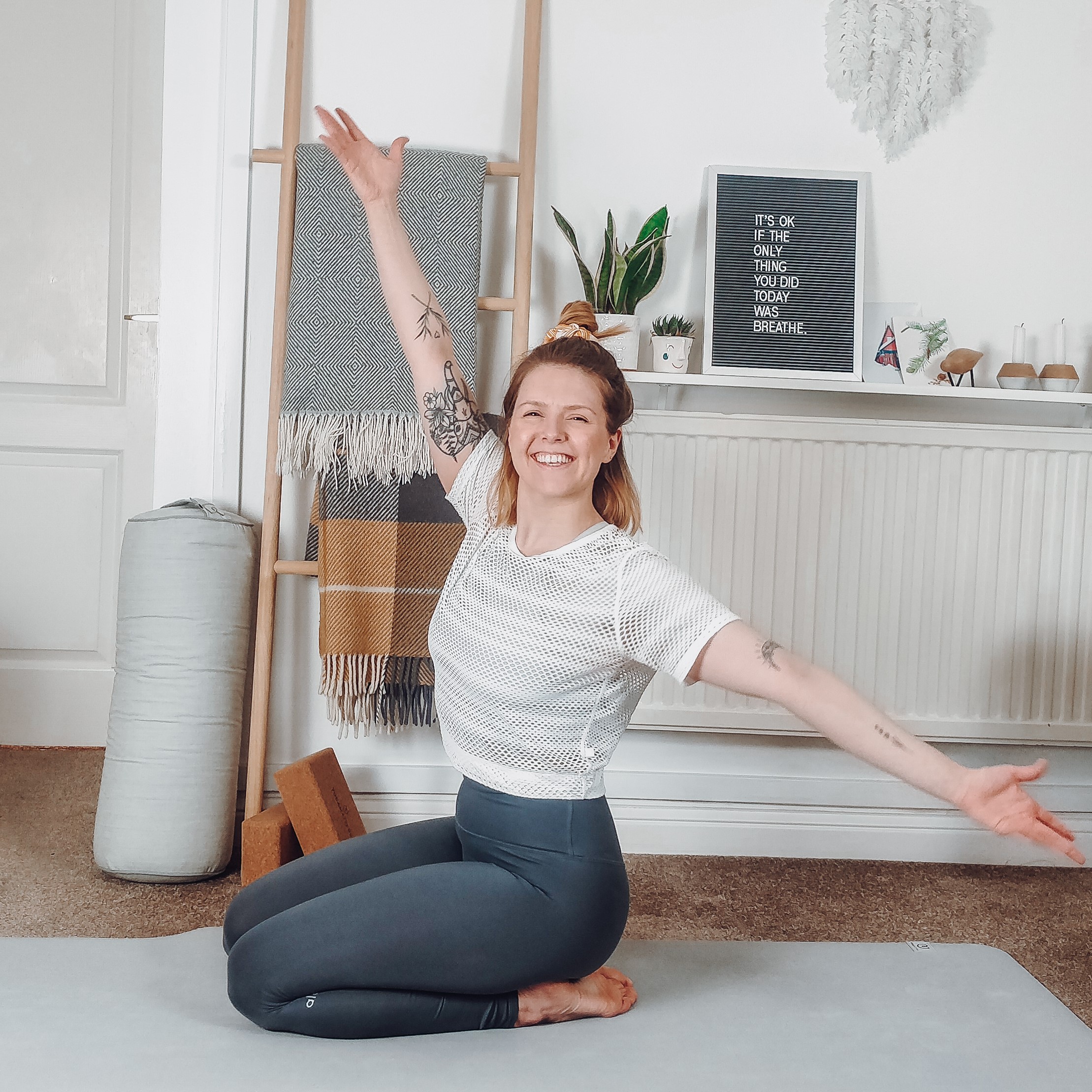 Hi friend! My name is Sæunn, I'm a yoga teacher and movement enthusiast. I have been fascinated by movement my whole life, having danced from a young age, but when I discovered yoga it was like coming home. Yoga has taught me so much about myself and my body, it has genuinely helped me grow as a person beyond what I thought possible. Now I want to help do the same for you – that's why I created Flow Society!
Through the power of yoga and meditation you will feel your body grow stronger and your mind grow more resilient and open. Honestly, it's just the best! So are you ready to find your flow, on and off the mat?
Sign up to my newsletter to receive a free 10 minute calming meditation (in English or Icelandic). As a subscriber you'll also be the first to know about any news, events, retreats, freebies and more!
Yoga Coffee Club Merchandise
A SajaRut Yoga and Fire & Flow Coffee collaboration, the Yoga Coffee Club celebrates all the coffee loving yogis with monthly gatherings and fun merchandise. Come join the club!