An online yoga membership for Strength, Flexibility & Calm
Flow Society is a space for you to find time for yourself, a place to build strength and flexibility but also a place to just chill out and relax. It's a space for you to find your flow, on and off the mat.
Join Flow Society today and start incorporating yoga into your daily life. Feel your body get stronger and more flexible. Feel your mind grow more calm and resilient. Feel as everything starts to just flow.
Plus it comes with perks! Perks such as unlimited access to a whole library of yoga classes, exclusive classes added regularly along with a monthly motivational email and so much more! So let me ask you, are you ready to find your flow?

We all like having options, so in Flow Society you can choose how much you want to invest in your practice. The fundamental level includes everything you need for a consistent and balanced practice. But if you love the community, accountability and physical advancement of a live class then check out Flow Society Live. Or if you really want to work on your specific goals then check out Flow Society Plus. Read on to find the membership option that best suits you.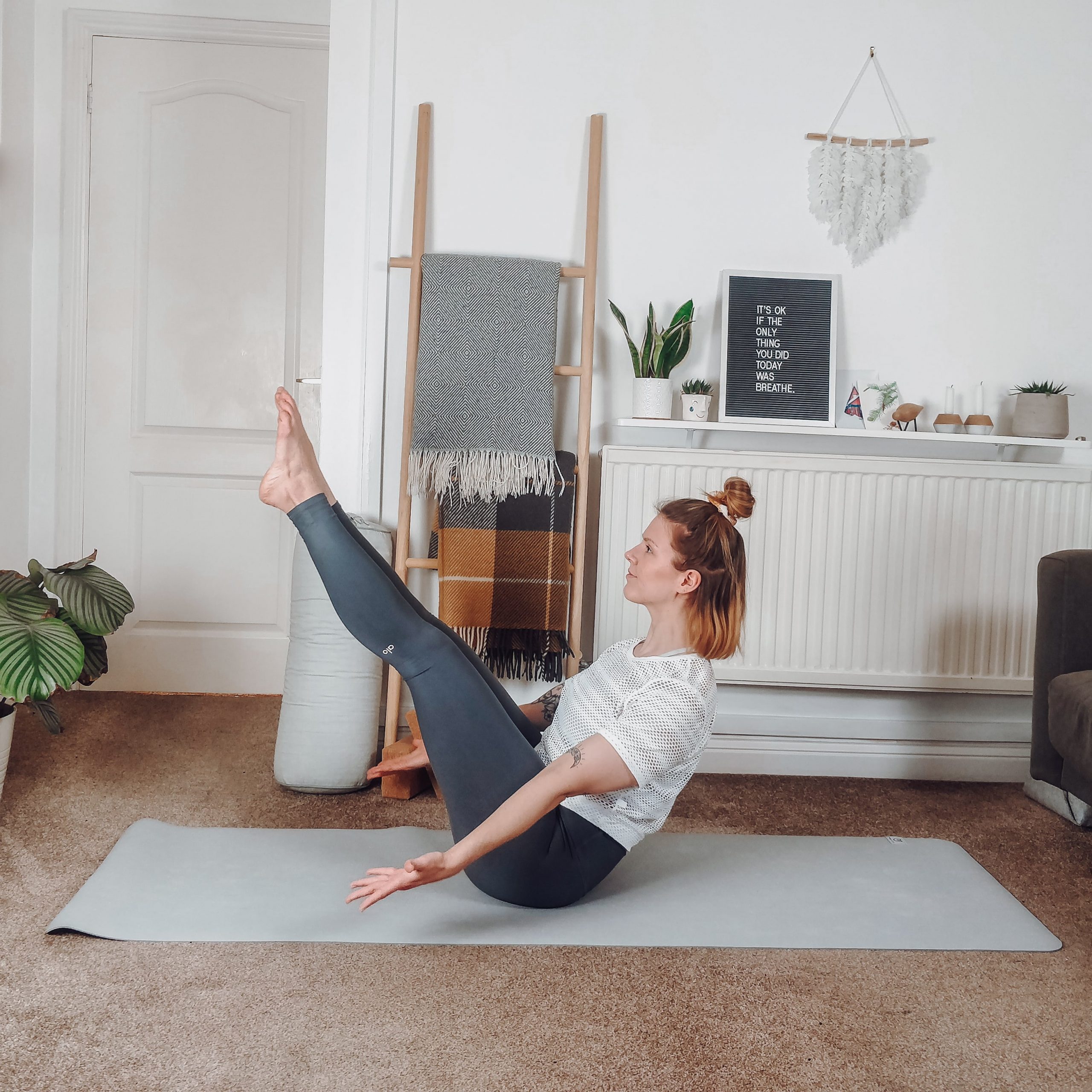 Flow Society LIVE (Level 2)
Flow Society makes it easy for you to stay committed to your practice.
The Flow Society class library is full of classes in varying lengths and styles and it's available to you anytime, anywhere!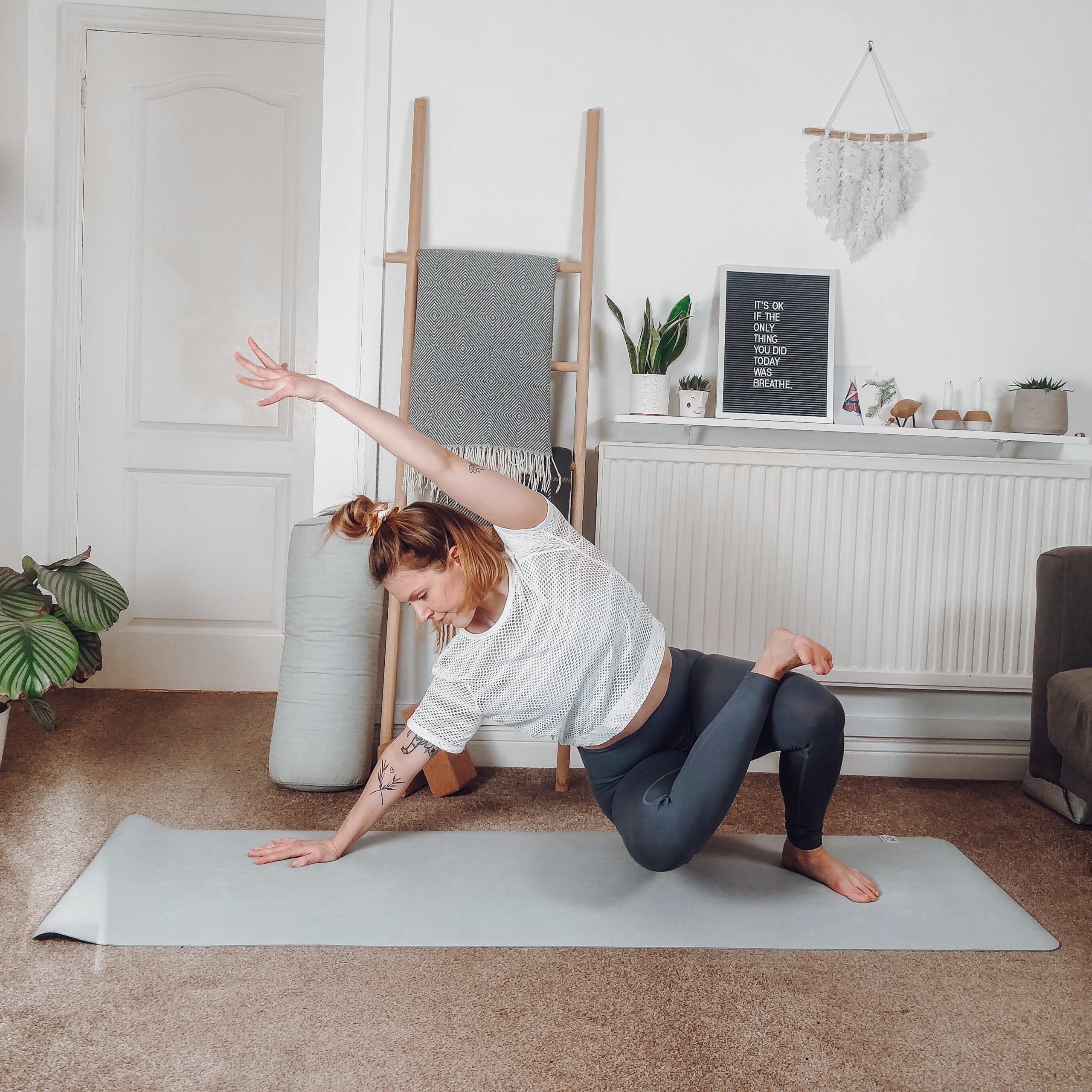 An energetic flow, playing around with some funky transition and perhaps an arm balance or two. Nothing too fast but expect to work the body and build up a sweat before releasing into a lovely relaxation.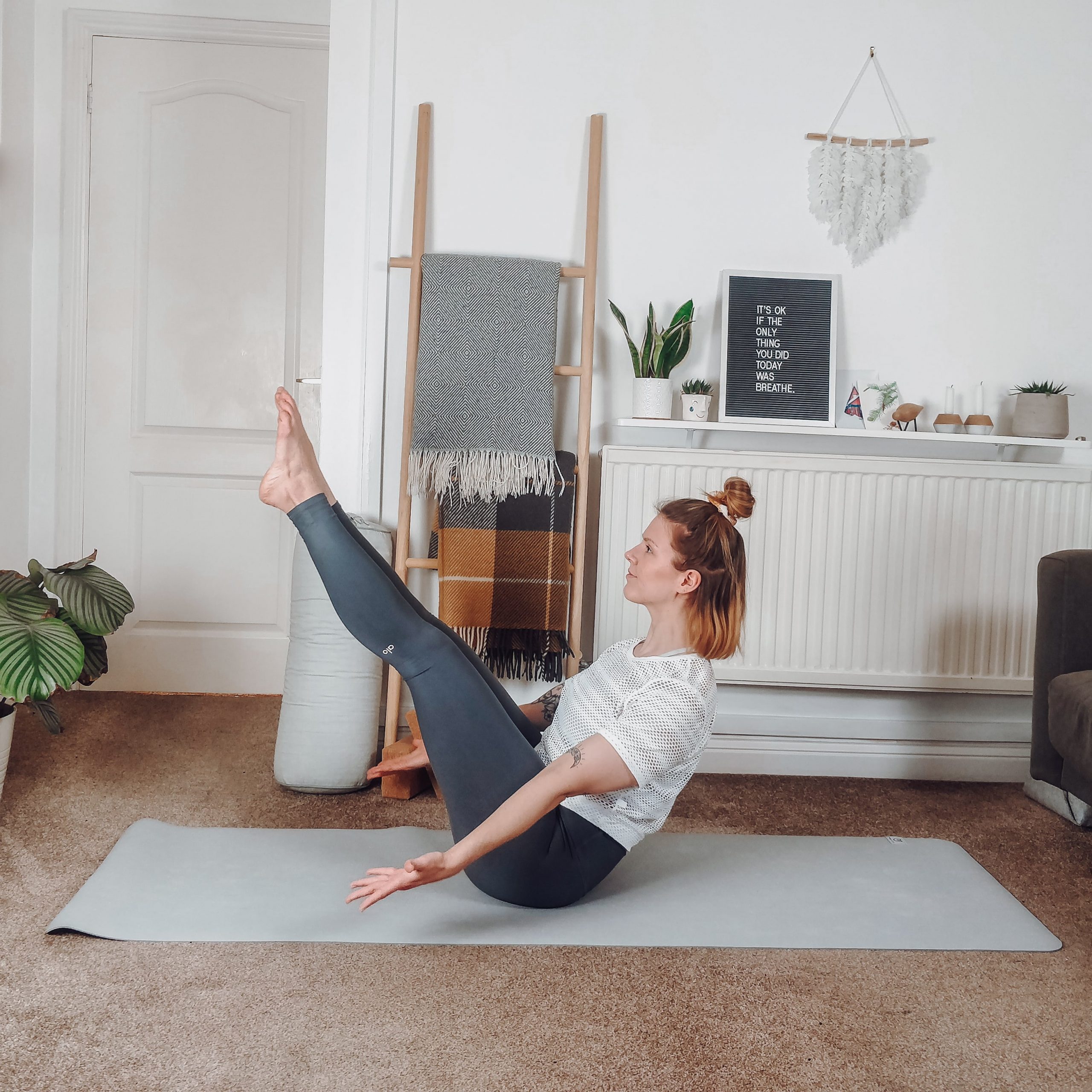 A full on sweat fest for when you really want to fire up the body and build up lots of strength and stamina. Nothing too crazy posture wise just lots strengthening.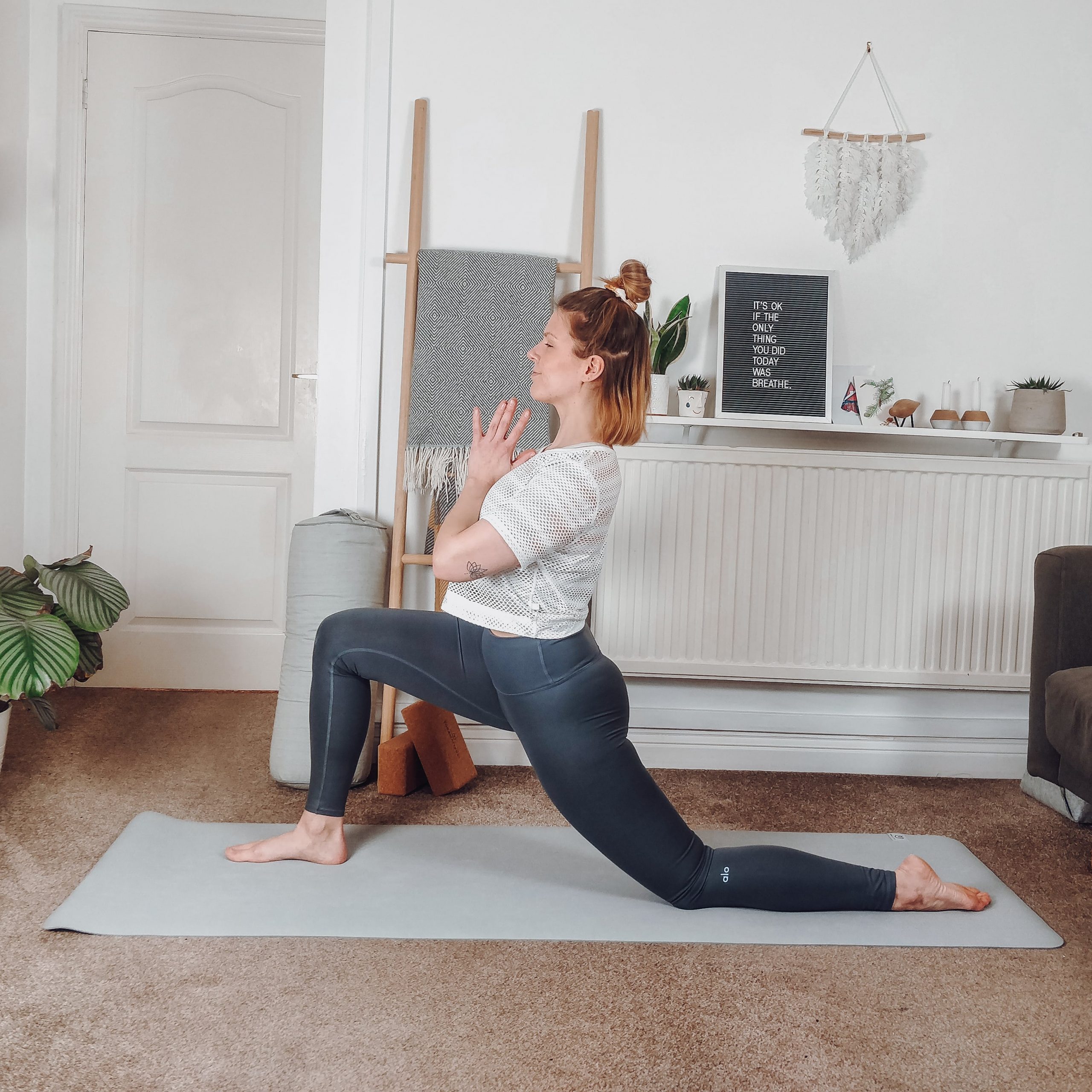 A calming slower paced class where we softly flow between postures with the breath, stretching out the entire body. Nothing too sweaty, just movement, breath and relaxation.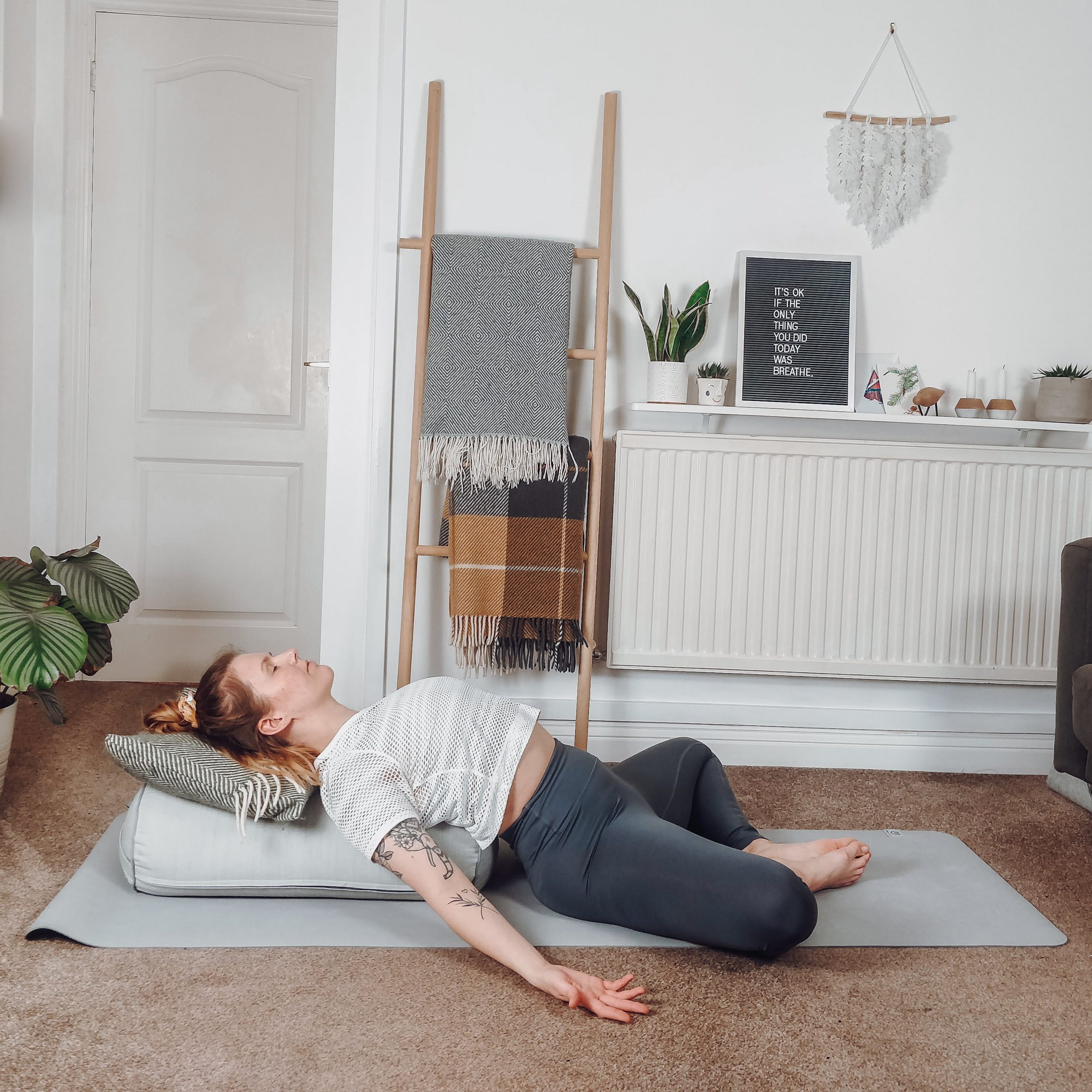 A gentle class focused on restoring the body and mind. Restorative postures are held for longer, allowing the body and mind to softly release tension and let go of stress. Expect lots of quiet and calm.
In addition to the exclusive Flow Society classes all of my YouTube classes can also be accessed and easily filtered within the members area. You can even save your favourites!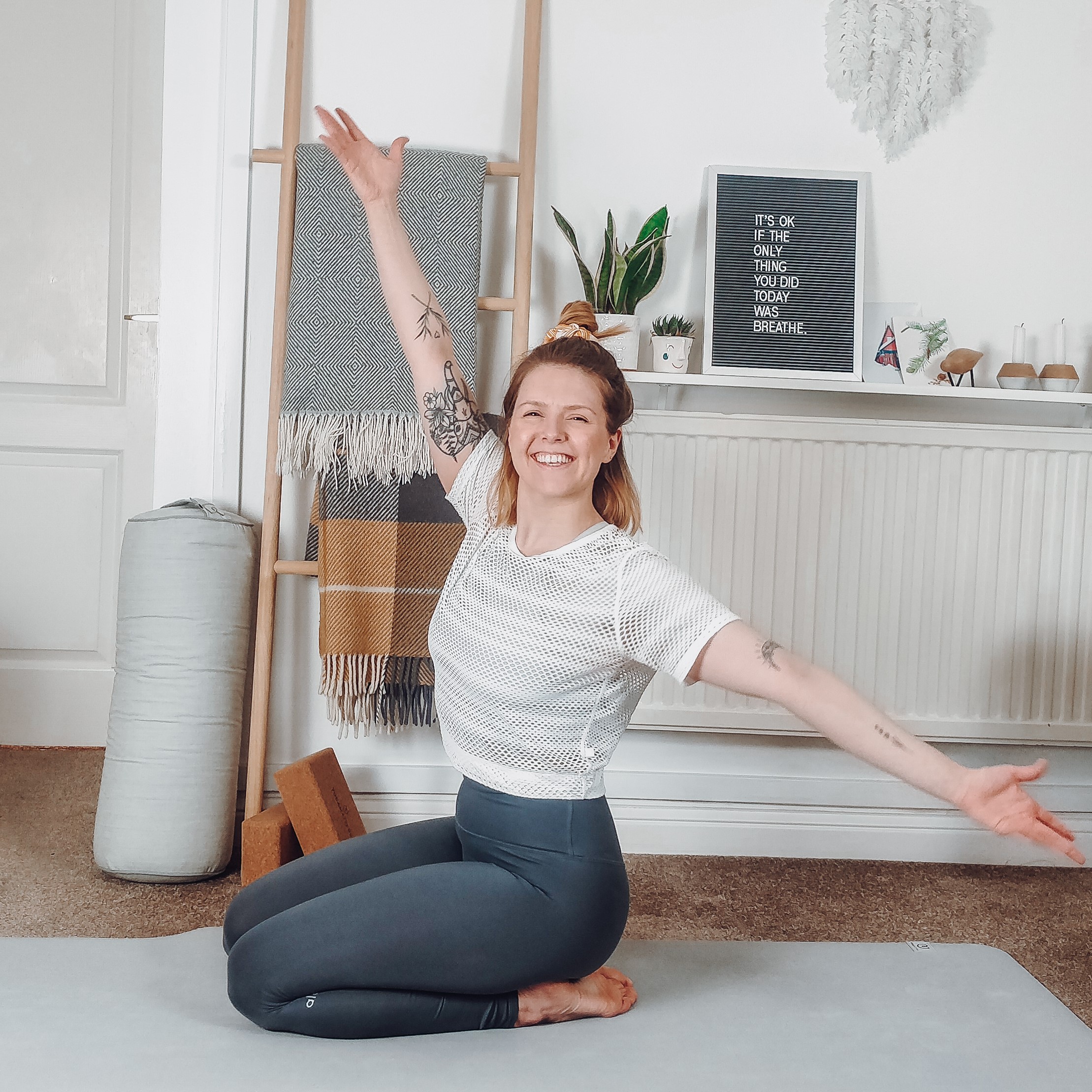 Hi friend! My name is Sæunn and I'm the yoga teacher and movement enthusiast behind Flow Society. I have been fascinated by movement my whole life, having danced from a young age, but when I discovered the magic of yoga it was like coming home. Yoga has taught me so much about myself and my body, it has helped me grow as a person beyond what I thought possible. Now I want to help do the same for you!
Through the power of yoga and meditation you will feel your body grow stronger, your mind grow more resilient and open, and your soul will positively glow. So are you ready to find your flow in life, on and off the mat?
You can access Flow Society wherever you are in the world, using your phone, tablet or laptop. You can even save the monthly yoga calendar directly to your ical/gcal! So whether you're at home or on the move, no matter how busy you are, you can always count on me to help you calm the mind with a lovely meditation or help you move into the body with a yummy yoga class. I am here for you.
Community is so incredibly important. We should all be supporting each other and building each other up, which we can do via the Facebook group or on Instagram using the hashtag #MyFlowSociety. Let's all talk to each other, motivate each other, share our struggles and our wins – let's root for each other and watch each other grow!
If you want to cancel your membership at any point there will be absolutely no hard feelings. Of course I will miss you, but I will still love you. Who knows, maybe it will serve you better in the future.
So what are you waiting for? Join Flow Society today and start your journey to a more mindful and empowered you. Choose your flow below, you can always upgrade, downgrade or cancel anytime. Let's find your flow!
Membership is valid from day of purchase and renews on a monthly basis. You can upgrade, downgrade or cancel anytime (I'll miss you but I'll still love you). By signing up for Flow Society you agree to the Terms & Conditions.
Looking forward to flowing with you!
Sæunn is a fantastic teacher and crafts some great flows that cover plenty of basics, but always have some more challenging options thrown in for anyone who wants to give them a go – and that's not just the advanced people. One of the best things about Flow Society is it's a really fun, sociable community of yogis (and interfering pets on the live stream classes!), and there's no judgment if you fall out of a pose, get lost from mixing up your left and right, or generally end up in fits of giggles. So it's a great place to experiment with your practice and have some fun.
– Sarah
I love being part of the Flow Society. The weekly live sessions are something I (and my aching body) look forward to. The classes are great mix of strengthening work and relaxing stretching. It's fantastic being able to dip into the pre-recorded lessons during the rest of the week too – there's a video for every need! Being able to continue with my yoga practice, despite the world being turned upside down with Covid, has saved my sanity!
– Charlotte
I joined Sæunn's live-stream yoga classes on zoom several times a week, all through lockdown. Having only practised yoga on an ad-hoc basis before then, I was astonished to notice the wonderful sense of calmness I gained from practising with Sæunn – I felt so grounded despite the uncertainty of life around us all at that time. I also realised how I was able to hold positions that I hadn't even known about before and couldn't do when I first started. The combination of flow, Sæunn's music, her very steady, calming voice and on-line community is incredibly special and had a big effect on me and my body. Returning to fitness and cross-fit style classes when the gyms opened up again I was amazed how much stronger my shoulders, upper body and core had become through my yoga practice. It all feels so different than before.
Now lockdown is largely lifted and life is getting busy again I am enjoying the flexibility of Sæunn's online videos and weekly live classes. I use the daily yoga calendar to plan my practice and to enjoy the variety and sustained practice I have benefited from so much during lockdown. Thank goodness for these classes – thank you Sæunn.
– Ann